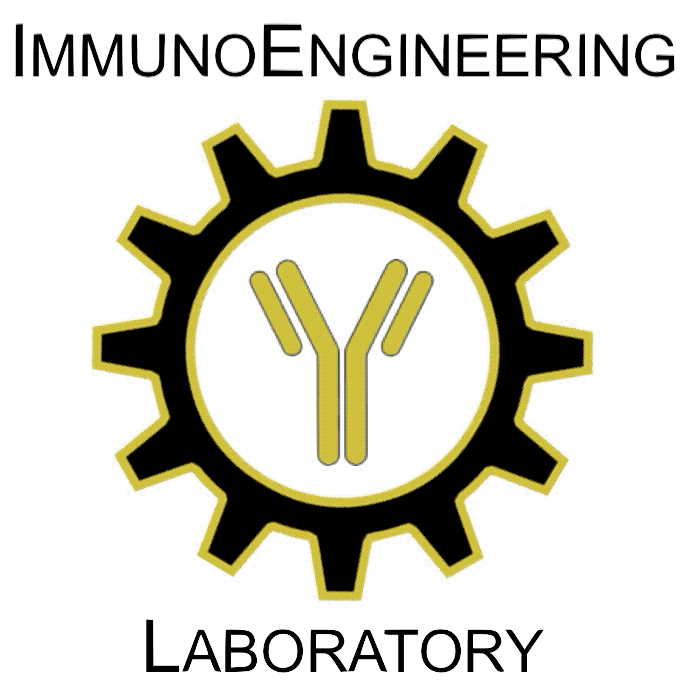 Main Lab Benches

6' Fume Hoods

Olin 006

8' Fume Hoods

Main Lab

Main Lab

Cell & Tissue Culture Suite

6' Biological Safety Cabinets

Analytical Instrumentation Suite

Offices
The Wilson Laboratory resides in approximately 1,200 square feet of contiguous lab space in Olin Hall and consists of three internally connected spaces: 1) a main laboratory for materials synthesis, formulation, and analysis with hood and bench space; 2) a state-of-the art cell and tissue culture suite; and 3) a cell processing and biochemical analysis suite. The laboratory is adjacent to newly rennovated office space for graduate students and postdoctoral scholars. Additionally, Dr. Wilson and his laboratory have access to equipment the laboratories of several collaborators as well as a number of core facilities, all within a five-minute walk from Olin Hall on the compact and highly collaborative Vanderbilt campus.
Laboratory for Immunomodulatory Biomaterials (Olin Hall Room 006)
Main Laboratory:
General Equipment: Analytical balances (2), pH meter, lyophilizer, refrigerated bench top centrifuge, microcentrifuge, drying oven,-86°C freezer, -20°C freezer, 4°C cold cabinet, horizontal and vertical gel electrophoresis

Chemical Synthesis: Four fume hoods (2 eight foot, 2 six foot) fully equipped for organic and polymer synthesis, rotary evaporator, drying oven, vacuum drying oven, bath sonicator, DNA/RNA synthesizer, explosion proof refridgerator/freezer.

Particle fabrication: probe sonicator, homogenizer

Analysis: HPLC, UV-vis spectrophotometer
Cell and Tissue Culture Suite: Two 6 ft biological safety cabinets, cell culture incubator, bead bath, refrigerated bench top centrifuge, inverted microscope, hand-held automated cell counter, 4°C under counter refridgerator, -20°C undercounter freezer, liquid nitrogen cryo vessel.
Cell processing and biochemical analysis: Synergy H1 Multi-Mode plate reader, thermocycler, gentleMACS Octo Dissociator, Guava 8HT flow cytometer.
Available Equipment in Other Laboratories
Lang Lab: NanoDrop
Young Lab: Imaging plate reader
Lippman Lab: Live celll fluorescent microscopy
Duvall Lab: Gel permeation chromatography, IVIS animal imaging, peptide synthesis